TheRightNumber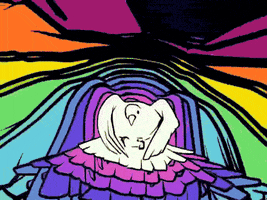 And I said, "Fly on my sweet angel
Fly on through the sky
Fly on my sweet angel
Forever I will be by your side"

-James Allen Hendrix, "Angel"
There was a young girl, whose heart was a frown,
Because she was crippled for life, and couldn't speak a sound
And she wished and prayed she would stop living, so she decided to die.
She drew her wheel chair to the edge of the shore, and to her legs she smiled
"You won't hurt me no more."
But then a sight she'd never seen made her jump and say
"Look, a golden winged ship is passing my way"
And it really didn't have to stop...it just kept on going.
And so castles made of sand slips into the sea,
Eventually

-James Allen Hendrix, "Castles Made Of Sand"
Her fight and fury is fiery
Oh but she loves
Like sleep to the freezing
Sweet and right and merciful
I'm all but washed
In the tide of her breathing

-Andrew Hozier Byrne, "Cherry Wine"